Welcome to the website of the Tri-State Musicians' Union, Local 80 of the AMERICAN FEDERATION OF MUSICIANS of the UNITED STATES and CANADA
Your Source for Live Music in the Chattanooga area, Northwest Georgia and Northeast Alabama.
WANT TO BOOK LIVE MUSIC?
If you are looking for a professional musician or ensemble for your special event, Local 80 can be your source for high quality live music.
For Individual Musicians for hire Click Here
For Contractors or Musical Groups Click Here
Or Contact us for information about our musicians.
LOOKING FOR A TEACHER?
To find a great teacher Click Here
ATTENTION – Local 80 members who are available to teach  There now is a page for you on our website.  Check out the sample page below under "Looking For a Teacher?".  Then prepare a Word document or PDF with your instrument(s), description, contact info, picture, etc.  This is your page – do your own thing.  Email your document to info@afm80.org   OR if you prefer not to have a page but would like to be listed, simply send us an email with what you teach and your contact info.  If you need more information call the office at 423-629-1136.
WANT TO JOIN LOCAL 80?
If you are a talented musician eager to meet others who share your passion for music and are seeking new venues for performance, Local 80 is your local connection to sound professional opportunities. Learn about the Benefits of membership in Local 80 and join today.
A member of Local 80 is a member of AFM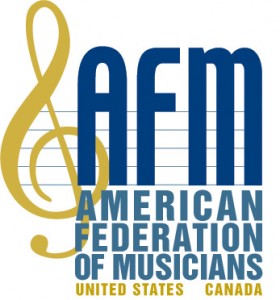 AMERICAN FEDERATION OF MUSICIANS
Organized: October 19, 1896
AFM members, who number almost 100,000, perform all styles of music—alternative rock, classical, pop, gospel, jazz, country, folk, rock, big band, reggae, contemporary Christian, etc. Some examples of members are: Roberta Flack, Santana, Yo-Yo Ma, Sheila E, Suzanne Vega, The Goo Goo Dolls, Willie Nelson, Confederate Railroad and Branford Marsalis just to mention a few. As you can see, there is a strong and diverse representation of major recording individuals and groups.
The AFM has been promoting and protecting professional musicians for over 120 years. Local 80 has been serving since 1900 (Chartered 1905) and continues to be an effective advocate for musicians' rights in the workplace (be that a nightclub, a symphony stage, in a recording studio, or on tour). The AFM and Local 80 protect the recorded works musicians produce from being exploited, and protect our members live performances by providing several types of benefit programs that help them to build successful careers.